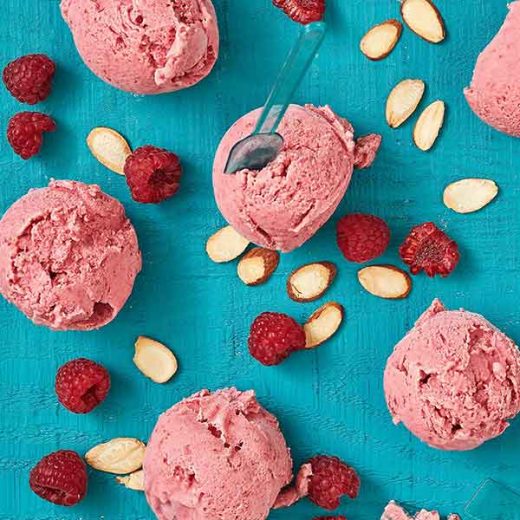 Banana Berry Nice-Cream
With long, hot Summer days right our door-step, we'll soon be craving icy cold treats to beat the heat.
Why not try this quick and tasty recipe from Woolworths for a healthier alternative to traditional ice-cream.
Ingredients
3 large bananas, peeled, sliced, frozen
3 cups frozen raspberries
3/4 cup Woolworths natural Greek-style yoghurt
1/4 cup chopped roasted natural sliced almonds
Method
1. Place banana slices, raspberries and yoghurt in a food processor. Process for 2 minutes, scraping down the sides of the processor occasionally, or until mixture reaches a smooth and a sorbet-like consistency.
2. Transfer to a container, cover and freeze overnight until firm. Scoop into serving bowls and top with almonds.
TIP: Remove ice-cream from the freezer about 10 minutes before serving. This will make it easier to serve in scoops.